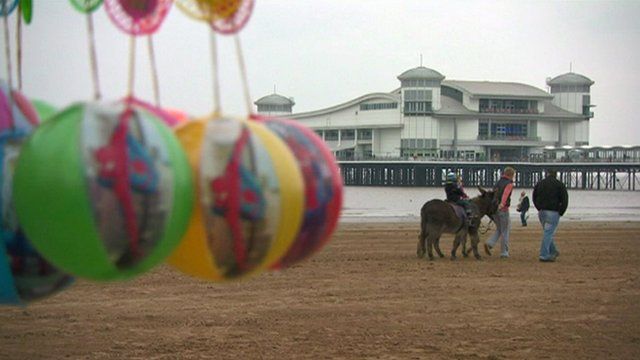 Has cold weather deterred tourists at start of season?
5 April 2013 Last updated at 10:00 BST
The long Easter weekend is typically seen as the start of the tourism season in the UK but the bout of cold weather has brought heavy snow and temperatures hovering around freezing.
So has the never-ending winter deterred tourists?
John Maguire reports from the beach at Weston-super-Mare.