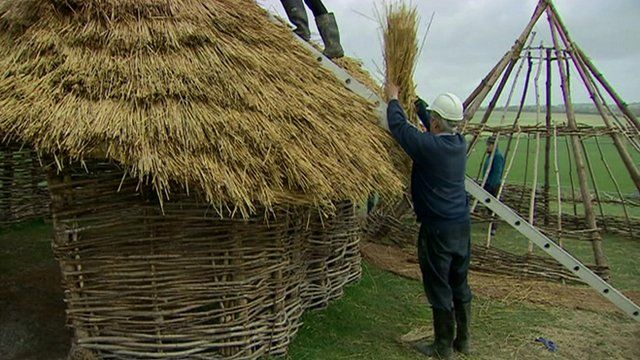 How did Neolithic people build their homes?
16 April 2013 Last updated at 13:35 BST
Archaeologists at English Heritage are hoping to learn more about how our Neolithic ancestors lived by trying to build replica homes.
They are attempting to construct three houses out of straw and daub at a site near Salisbury in Wiltshire.
Duncan Kennedy went to take a look.