Child sexual abuse civil court orders criticised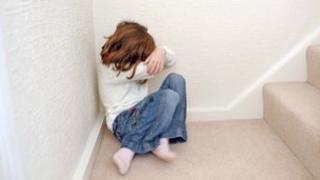 Civil court orders designed to prevent sex offenders targeting children after they are released from prison are "not fit for purpose", a report has found.
Child protection experts said orders preventing offenders going to areas near children, travelling abroad and using computers "failed to deliver".
They found the "flaws" were most acute with orders banning overseas travel.
This came as a specialist police unit said it had received a record 18,887 reports of sexual abuse in 2012-13.
'Disproportionately low'
The review of civil prevention orders was commissioned by Peter Davies, from the Association of Chief Police Officer (Acpo) and obtained by the BBC.
It is the work of an independent panel of child protection experts, police and lawyers, some of whom were drawn from the Child Exploitation and Online Protection Centre (Ceop).
It found the use of such orders, designed to prevent sexual offending against children in the UK and abroad, was "grossly disproportionately low" compared to the total number of child sex offenders.
This was because the legal test that had to be satisfied was too high, the report said.
It said the "flaws" with the civil court orders were most acute with foreign travel orders under which convicted paedophiles can be banned from going abroad for up to five years.
Only 45 such orders had been issued in seven years despite what the report said was the "documented scale of the industry of child sexual exploitation internationally".
Christine Beddoe, one of the report authors, told BBC Radio 4's Today programme: "Between 2008 and July 2012, 303 British sex offenders had been arrested abroad which is a phenomenal amount and clearly shows something is not working."
Police forces and their legal advisers did not want to go to court to get an order and lose, she said.
"There's a lack of information and understanding of what can be done," she added. "There's a feeling that we won't go there because we don't understand it."
The report concluded the measures, put in place by Labour nine years ago, were "over-complicated" and should be replaced by a single civil order.
It said some "straightforward changes" would produce "real benefits at no threat to human rights legislation".
A Home Office spokesperson said: "Any recommendations made to us will be considered."
Internet threat
Meanwhile, Ceop said in its annual report that it dealt with 18,887 reports of abuse over the past year, an average of 1,600 a month and an increase of 14% on the previous year.
Ceop also safeguarded and protected a record 790 children - an 85% rise.
The agency warned the growing availability of high-speed internet around the world was likely to increase the threat of child sexual abuse.
Mr Davies, who is also chief executive of Ceop, said: "We recognise that the world is constantly changing and offenders will continue to seek new ways to abuse children, which is why our work with partners around the globe is constantly evolving to ensure we're always one step ahead of abusers.
"The centre continues to prove its place on a global platform as one of the leading child sexual abuse law enforcement agencies, and through our commitment to prevent abuse, protect children and pursue offenders the UK's children are safer because of its vital work."