Have civil legal aid cuts changed your life?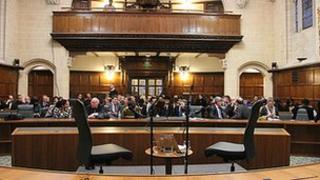 On April 1st 2013, there were significant changes to civil legal aid in England and Wales, as the government tries to cut the bill for civil legal aid by £350 million.
Funding is no longer available in family cases where couples are divorcing and sorting out living arrangements for their children, in some employment and education law; personal injury and some clinical negligence cases. What has been the impact?
The BBC Radio 4's Law in Action programme want to hear from anyone directly affected by the changes. The programme may use your response in an edition examining the impact of the changes - to be broadcast in mid June.
If you're a lawyer, how is your firm affected? Are you changing your business model? Are applications being turned down because "alternative funding" is available?
Are we seeing more "litigants in person" and how is this working out in practice?
We are also interested in changes to the way "no win, no fee" arrangements work. For example, is it still possible for law firms to get insurance? Are people having to pay up-front costs?
At this time we are only interested in your stories about changes to civil legal aid, which are already in force. The proposals for future changes to criminal legal aid, and the debate about it, are being considered separately on BBC Law In Action.