Two Sun journalists and Broadmoor employee face charge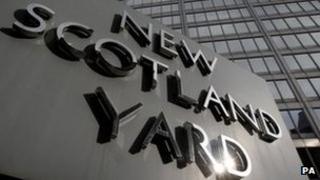 Two Sun journalists have been charged with conspiracy to commit misconduct in public office, police have said.
It is alleged reporter Jamie Pyat, from Windsor, and picture editor John Edwards, of Brentwood, Essex, sought to buy information including details about Broadmoor Hospital patients and the work of a member of the Royal Family.
The two men will appear at Westminster Magistrates' Court on 18 July.
Former Broadmoor healthcare assistant Robert Neave is also to be charged.
'Payments of £30,000'
The full charge alleges that between March 2002 and January 2011 the pair conspired together and with employees at Broadmoor high-security hospital, Thames Valley and Surrey police forces and British Army officials to commit misconduct in a public office.
The charges are a result of the Met Police's investigation into alleged payments made to public officials by journalists, known as Operation Elveden.
Earlier, the Crown Prosecution Service announced it had authorised police to charge the men, who are both 49, alongside Robert Neave, a former healthcare assistant at Broadmoor, with the same charge - although Mr Neave has yet to be formally charged.
Gregor McGill, from the Crown Prosecution Service, said: "In relation to the specific allegations in this case, it is alleged that over a period of almost nine years the Sun newspaper made payments totalling more than £30,000 to public officials including police officers, army personnel and Broadmoor officials, including Robert Neave, in exchange for information.
"It is alleged that the information for which The Sun made payments included that relating to the health and activities of Broadmoor patients, details about the work of a member of the Royal family and details of ongoing police investigations."