Kevin Hanley arrested in £2m Greek drugs sting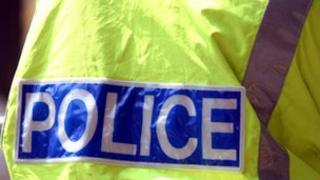 A British man on the run from police since November has been arrested in an Athens pub on suspicion of drugs and money laundering offences.
Kevin Hanley was caught in a sting operation after going to the seaside bar to watch the British and Irish Lions rugby match against Australia.
He had eluded officers for months after £2m cash and drugs worth millions were found at a property in London.
The 50-year-old was arrested in joint operation by Greek and British police.
Extradition proceedings against him are now under way after a European warrant was issued for money laundering and conspiracy to supply cocaine, cannabis and amphetamine.
Four other men and one woman - from London, Liverpool, Glasgow and Gloucestershire - have also been arrested in the UK in connection with the operation.
"These arrests were a direct result of our close co-operation with the Greek authorities," said Brendan Foreman, regional head of investigations at the Serious Organised Crime Agency (SOCA).
"Operations like this remind the public that SOCA and its partners will stop at nothing to take down those suspected of being involved in drug trafficking."
Greek police told the Associated Press news agency that Mr Hanley went to "extensive" lengths to try to avoid arrest, using several dual SIM mobile phones and coded text messages.
Chryssi Minadakis - a Greek national who was living in Fulham, west London when the money and drugs were seized last November - was also arrested on Saturday.
Police found 20kg (44.1lb) of cocaine, 15kg (33.1lb) of cannabis and 15kg of amphetamine with £2.1m in cash.