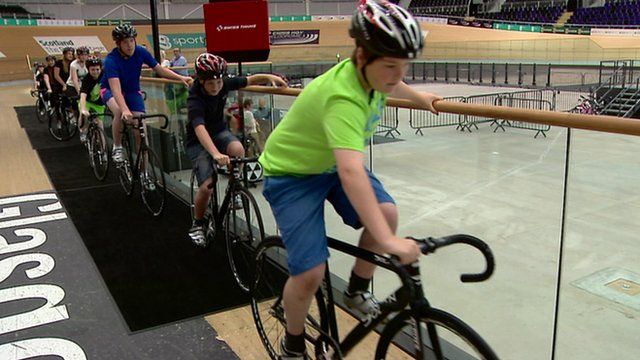 How will the Commonwealth Games benefit Glasgow?
23 July 2013 Last updated at 10:34 BST
In a year's time the Commonwealth Games will open in Glasgow, the third time the Games have been held in Scotland.
It is hoped that the event will help to regenerate the area, and provide a lasting sporting legacy.
Laura Bicker reports.