'Plebgate' row: Eight people under investigation re-bailed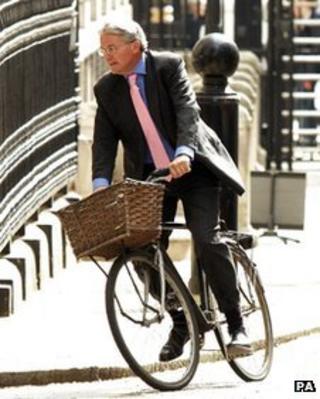 Eight people arrested as part of the investigation into the so-called plebgate affair have been re-bailed to a date in late November, according to the Metropolitan Police.
Three civilians and five police officers are under investigation as part of Operation Alice, the probe into a row between Conservative MP Andrew Mitchell and police last year.
Mr Mitchell was accused of calling Downing Street police officers "plebs".
He has denied having used the word.
In September 2012, Mr Mitchell, then the government's chief whip, got into a row with police officers who would not let him ride his bicycle through Downing Street's main gate.
The story was revealed in the Sun newspaper, which reported that he swore at the officers and called them "plebs" who should learn their place.
The MP apologised for his outburst, but said: "I did not use the words that have been attributed to me."