Paul Gambaccini rebailed by Operation Yewtree officers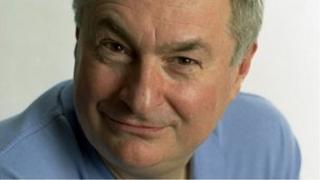 BBC broadcaster Paul Gambaccini and another man have been rebailed by police investigating claims of historic sexual offences.
Mr Gambaccini, 64, and an unnamed 74-year-old were arrested at separate south London addresses in October as part of Operation Yewtree.
He denies all the allegations made against him.
The pair were the 15th and 17th people detained under the investigation set up following the Jimmy Savile scandal.
Police say they fall under the strand of the Yewtree termed "others" - those allegations not connected to Savile.
The other two strands concern the actions of Savile himself, and those involving "Savile and others".
Mr Gambaccini and the 74-year-old were initially bailed until January 2014 but have now had their bail extended until March.
Operation Yewtree has been investigating historical sexual offences since claims of abuse were made against former BBC radio DJ and television presenter Savile, following his death at the age of 84 in 2011.
At the time of his arrest, a spokesman for Mr Gambaccini said he was co-operating with the investigation.