Young Briton dies in Austria, Foreign Office confirms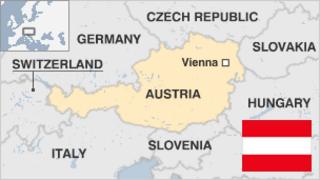 A British minor has died in Austria and another Briton has been hospitalised, the Foreign Office has said.
It comes after Daily Telegraph reports that a 16-year-old boy was killed in an avalanche while skiing with three others in the Lech am Arlberg resort.
The avalanche also buried his father and ski instructor, it reported - with only his twin brother escaping unhurt.
The boy's father, 51, was rescued with serious injuries and the instructor sustained light injuries, it said.
The family of three were thought to be from Winchester.
A spokesperson for the Foreign Office said: "We can confirm the death of a British national and the hospitalisation of a British national on 17 December in Austria."
"We are providing consular assistance to the family at this difficult time."