Judges face performance appraisals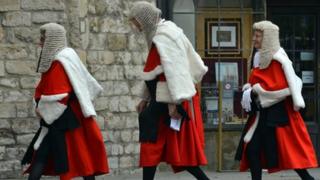 Hundreds of judges in England and Wales will face new assessments under a pilot scheme to be launched in the new year.
Senior judges will appraise selected junior judiciary members known as recorders on their decisions, legal knowledge and workload management.
What form the appraisals take is still being worked out, but the assessing judges could sit in on cases, and court staff will be consulted for views.
Complaints against judges increased by a third last year to more than 2,000.
The BBC's Tom Symonds says the scheme is designed to increase confidence in the judiciary and could eventually be extended to senior members.