London women charged with terror offences related to Syrian conflict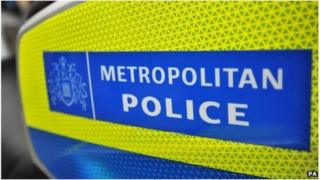 Two women from London have been charged with terrorism offences, Scotland Yard has said.
The police allege Amal Elwahabi, 27, and Nawal Msaad, 26, sought to make money available for terrorist activity in Syria.
Ms Elwahabi was arrested last Thursday as she tried to board a flight to Istanbul in Turkey from Heathrow.
Ms Msaad was arrested later on the same day at an address in north-west London.
The police said in a statement that the women "jointly entered into or became concerned in an arrangement as a result of which money was made available or was to be made available to another, and they knew or had reasonable cause to suspect that it would or may be used for the purposes of terrorism".
It added that the "Metropolitan Police Counter Terrorism Command will continue to pursue individuals and networks in the UK seeking to support terrorists engaged in the Syrian conflict".
Ms Elwahabi and Ms Msaad will appear at Westminster Magistrates' Court on Thursday charged with being involved in the commission, preparation and instigation of acts of terrorism.