Operation Elveden: Couple charged over corrupt payments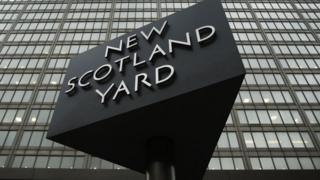 A married couple have been charged over alleged corrupt payments to public officials by journalists, the Metropolitan Police has said.
Kenneth Hall, 48, and his wife Karen, 44, from Bridgwater, Somerset, are also accused of faking Broadmoor Hospital records to dupe newspaper publishers.
The couple, both former health workers, have been charged as part of Operation Elveden.
They are due to appear at Westminster Magistrates' Court on 8 May.
They are charged with one count of conspiracy to commit misconduct in public office between 29 June 2002 and 6 October 2004.
The couple are also charged with two counts of conspiracy to commit forgery between 6 October 2004, and 6 July 2006 by making false documents purporting to be official Broadmoor Hospital records.
Operation Elveden is the Met Police inquiry into claims journalists paid officials and police for information.
It is being run alongside two other Metropolitan Police inquiries. Operation Weeting is examining allegations of phone hacking while Operation Tuleta is looking at claims of computer hacking and other privacy breaches.