Legal aid row: Who is going to blink?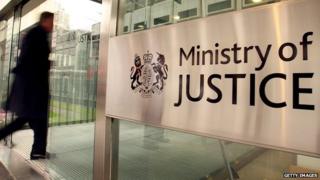 There is one inescapable fact about the trial of Scott Crawley and others at Southwark Crown Court: No barrister would take on their case.
And without adequate representation, the judge has ruled, there can be no trial.
Judge Leonard QC's decision to halt the prosecution of five men accused of a multimillion-pound land investment scam has huge implications.
For more than a year there have been warnings that cuts to legal aid would lead to a denial of justice - and the cancellation of a major and complex criminal trial is perhaps the most dramatic way it could happen.
Investors who believe they were ripped off don't get their day in court. The defendants accused of doing the ripping off don't get their chance to clear their name. A huge investigation that runs to 46,000 pages of evidence and almost one million lines of financial figures comes to nothing.
At the heart of this case was the simple issue of representation and how much we are prepared to stump up.
This prosecution is what's known as a "Very High Cost Case" which requires specialist lawyers and legal aid for the defendants.
As the name implies, VHCCs are the most complex and lengthy of all criminal casework.
VHCCs include fraud, drug-trafficking and terrorism. The evidence can be difficult for a jury to understand and that's why the legal profession and judiciary want the most senior and experienced barristers in court.
Official figures show that £600m of legal aid went on lawyers for around 128,000 defendants in the Crown Court in 2012-13
Just 20 VHCCs soaked up a tenth of all that spending. These cases comprise a tiny proportion of cases that end up before a judge - but they cost an absolute fortune.
But what the profession regards as being in the interests of justice is now rubbing up against what the government believes is in the interests of the public purse.
When ministers decided to slash the £2bn legal aid bill by a quarter, VHCCs were one of the targets. The Ministry of Justice ordered a 30% cut in the fees paid to VHCC barristers.
But since that cut, the Criminal Bar Association says not a single barrister, who are self-employed, has signed up to the new VHCC contracts.
Solicitors in the Southwark fraud trial approached 70 barristers' chambers looking for someone suitable. Only one QC said he was interested - but within 24 hours he changed his mind.
The solicitors tried to find a qualified advocate from a special government in-house team, known as the Public Defender Service. Again, they drew a blank.
That led to the bizarre situation in Southwark Crown Court with the prosecution ready to prosecute - but the defence saying they were incapable of defending.
Into this walked Alex Cameron QC, the Prime Minister's brother. Appearing "pro bono" - meaning for free - he argued that the men could not get a fair trial. And the judge agreed.
"I am compelled to conclude that, to allow the State an adjournment to put right its failure to provide the necessary resources to permit a fair trial to take place now amounts to a violation of the process of this court," said the judge in his ruling.
He said there was "no realistic prospect" of any lawyer emerging to take on the case between now and 2015 - at which point it would be unjust for the on-off prosecution to continue.
That decision - which is being appealed - has huge implications for other cases. There are at least eight other complex trials in the pipeline where defendants are said to be struggling to find barristers.
And the Criminal Bar Association says that the more legal aid cuts bite, the more lawyers will quit criminal work, despite its vital role in the fabric of society.
The Ministry of Justice has come out fighting - accusing barristers of refusing to take work that is still very well paid.
While that may be true for some, at the bottom of the legal heap there are plenty of lawyers who don't earn anywhere near the stereotype. Many spend their careers earning relatively modest amounts, taking into account their qualifications and the hours they put in.
In fact, the UK's statistics watchdog has criticised the government's presentation of publicly-funded barristers' salaries, saying ministers overstated earnings by ignoring lower estimates and failing to deduct costs.
Legal aid was a creation of the bold post-war expansion of the welfare state. Its architects believed justice should be open to all, not just those who could afford it.
Ministers insist that their reforms still guarantee open access to the courts - but they have some powerful opponents, including Lord Neuberger, the President of the Supreme Court.
At some point someone is going to have to blink.