Queen Victoria's diaries on display at Windsor Castle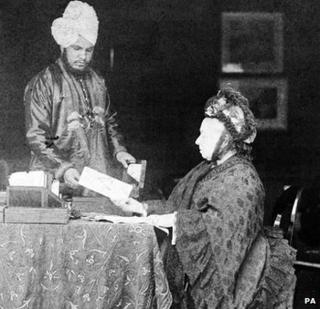 Queen Victoria's early diaries are to go on show at Windsor Castle.
The then Princess Victoria was given her first journal by her mother, the Duchess of Kent, in August 1832, when she was 13 and about to be taken on an educational tour of the country.
It was the start of a passion for writing that would span a lifetime.
The diaries are to be displayed at an exhibition from next Saturday marking the centenary of the royal archives housed at the Round Tower at Windsor.
The 1832 tour, which also served the purpose of allowing the public to see their future Queen, began with a visit to to Powis Castle in Wales .
The visits also also took in the newly industrialised Midlands.
It was an unfamiliar sight for the young princess, who describes in the first pages of her new diary "I can not by any description give an idea of its strange and extraordinary appearance.
"The country is very desolate every where; there are coals about, and the grass is quite blasted and black. I just now see an extraordinary building flaming with fire."
She also writes of the "large and dirty town" of Wolverhampton where "we were received with great friendliness and pleasure".
Princess Victoria's recording of her studies the following year shows she would spend half an hour each morning writing in a journal, before lessons in history, geography, Latin or general knowledge.
By the time she died in January 1901, Queen Victoria had written more than 43,000 pages within 141 journals.
She also corresponded with members of her family in Britain and Europe, as well as ministers, ambassadors, heads of state and the Church.
Brief diaries were also kept in Hindustani, which she began to learn in 1887, 10 years after being made Empress of India.
The vast amount of personal and official material prompted the setting up of a permanent home for all documents relating to the Royal Family and Royal Household, at the Round Tower in 1914.
Queen Victoria's first journal is among the 25 documents at the exhibition, which will run until 25 January next year.
But only 13 of the original volumes of the diaries, dating from 1832 to 1836, survive. Queen Victoria had instructed her daughter Princess Beatrice to produce abridged copies of the remaining volumes before destroying the originals.