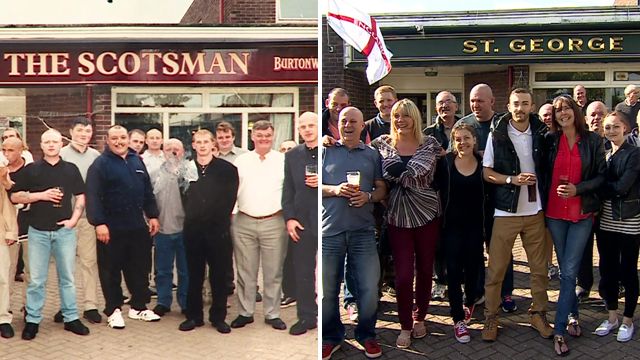 Has Scottish referendum debate changed English attitudes?
20 August 2014 Last updated at 21:27 BST
Has the Scottish referendum debate led England to consider its position within the Union?
A survey of English attitudes has highlighted the changing views towards England's position in the Union.
BBC's Mark Easton visits a pub where opinions are strong.