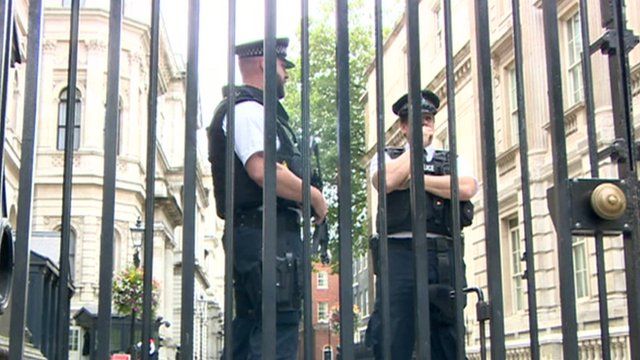 Why has the terror level changed?
29 August 2014 Last updated at 18:55 BST
BBC Security Correspondent Frank Gardner assesses the terror threat to the UK and why it has been changed to severe.
The level has been raised in response to conflicts in Iraq and Syria, Home Secretary Theresa May has said.