Ex-Sunday Mirror journalist charged with phone hacking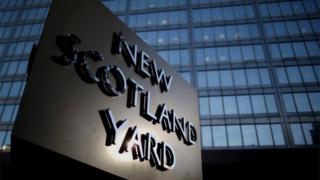 An ex-Sunday Mirror journalist, Graham Johnson, is to be charged with hacking mobile phone voicemail messages.
The Crown Prosecution Service said the alleged offences took place in 2001. He is the first Sunday Mirror journalist to face phone-hacking charges.
Graham Johnson worked at the Sunday Mirror between 1997 and 2005 and was the paper's investigations editor.
He will appear before Westminster Magistrates' Court on 6 November.
Gregor McGill, a senior lawyer at the CPS, said it had received a file from the Metropolitan Police in May and had decided there was sufficient evidence to prosecute.
The CPS also said no further action was to be taken regarding one individual arrested for conspiracy to commit misconduct in public office.