Terrorism arrests: More time to question four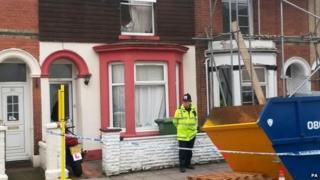 Police have been given more time to question two men and two women being held in connection with a police anti-terrorism operation.
The men, aged 26 and 23, from Portsmouth and women, aged 23 from Farnborough and 29 from Greenwich, can be held until 28 October.
They were all arrested on 14 October on suspicion of commission, preparation and instigation of acts of terrorism.
Six people were originally arrested on 14 October.
A man aged 57 and a woman, 48, both from Portsmouth, have been bailed until December.
Police said the arrests were related to the conflict in Syria and were "not linked to any immediate threat to local communities".