Child abuse inquiry: Panel member felt 'bullied'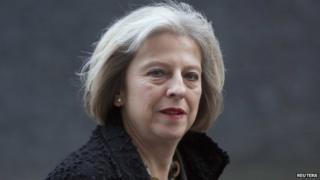 A member of an independent panel into child sexual abuse has told MPs she has felt "bullied" and "intimidated" by the inquiry's legal adviser.
Sharon Evans said Ben Emmerson QC - who is counsel to the inquiry - was "overstepping the mark" with advice.
The inquiry, to investigate if abuse claims were ignored or covered up, has no chairman after the resignations of the government's first two choices.
Mr Emmerson said claims of bullying and intimidation were "entirely baseless".
The inquiry, which was announced on 7 July by Home Secretary Theresa May, was set up in response to claims of paedophiles operating in Westminster in the 1980s.
Panel members have started the work of investigating whether "public bodies and other non-state institutions have taken seriously their duty of care to protect children from sexual abuse in England and Wales".
However, Ms Evans, who is chief executive of the Dot Com Children's Foundation charity, told MPs that in the absence of a chairman Mr Emmerson had been directing the panel's media policy.
'Rewriting of letters'
Giving evidence to the Commons committee alongside other panel members on Tuesday, Ms Evans said she was concerned about the "independence" of the inquiry in relation to advice she had received, saying that letters she had sent to the home secretary had been rewritten.
"I felt very bullied," she told the committee.
Referring to Mr Emmerson, she said: "He was overstepping the mark with advice and rewriting of letters."
Ms Evans said the panel had not been able to respond to criticism or allegations regarding panel members in the media, telling MPs: "We need to be able to speak openly."
The government had been swayed by a small number of abuse survivors who were vocal and had criticised individual members, she said.
Last month, the home secretary revealed in a letter that she was considering standing down the current panel in favour of a royal commission or a new inquiry on statutory terms.
'Full confidence'
In a statement, Mr Emmerson said that allegations of bullying and intimidation were "entirely baseless", adding that complaints from Ms Evans had already been "fully investigated and dismissed as unfounded".
The remaining members of the inquiry said the panel had "full confidence in the integrity, advice and impartiality" of Mr Emmerson.
"We accept the advice provided was robust but do not accept any statements about bullying. We reject any suggestion that the panel has been intimidated," the seven panel members said in a statement.
The row comes as the panel remains without a chairman after the resignation of the second appointee, Fiona Woolf, following claims about her social links with former Home Secretary Lord Brittan.
That came after retired judge, Baroness Butler-Sloss, had already stepped down as head of the probe, amid pressure from MPs and victims concerned about her family links.
Her late brother, Sir Michael Havers, was attorney general in the 1980s.
Earlier, Prime Minister David Cameron's official spokesman suggested a new chair for the inquiry would be in place before the general election.
He acknowledged "the process had taken longer than hoped," but said: "I do think you will see this set up in the coming period."