Police figures show 444 officers left in 12 months over misconduct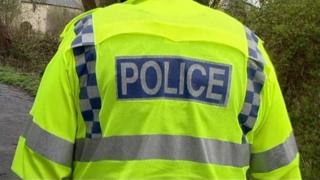 A total of 444 police officers left the service for disciplinary reasons in the 12 months after a new system was introduced for logging misconduct cases, it has emerged.
The figures are from the 43 forces in England and Wales, British Transport Police and Ministry of Defence Police.
They show more than half resigned or retired before their case was heard.
The register, which began in December 2013, aims to prevent police rejoining after leaving for disciplinary reasons.
The Disapproved Register was set up by the new body responsible for setting police standards, the College of Policing.
The 444 officers placed on the register represents about one in 300 serving officers, says BBC home affairs correspondent Danny Shaw.
From that figure 199 had been sacked, but 245 resigned or retired while they were still subject to a gross misconduct investigation, which meant they were able to escape formal sanctions.
That practice has now been banned, unless there are medical reasons or exceptional circumstances.
The names of those on the register have not been revealed.
The College of Policing said it would like to make them public but can do so only if there is a change in the law.