Prince Charles in Mullaghmore: A time for reflection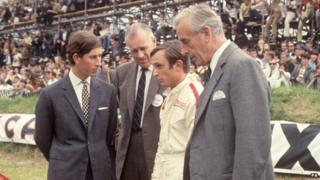 The island of Ireland's troubled past was littered with bleak days.
One of them was 27 August 1979.
The IRA detonated a bomb on a boat at Mullaghmore killing Lord Mountbatten and three others; it murdered 18 soldiers at Warrenpoint in County Down; and a local man was killed in the subsequent crossfire.
Their lives will be remembered, in the presence of Prince Charles and his wife, at the County Sligo church where the poet WB Yeats is buried.
From there, at the foot of Benbulben mountain, the future king will travel to Mullaghmore - a surfing village still scarred by the violence of that murderous day.
One British official has spoken of the prince's presence offering "a moment of healing" for the residents.
After his political contribution to the peace process on Tuesday, Wednesday for Charles will be a time for personal, possibly painful, reflection.