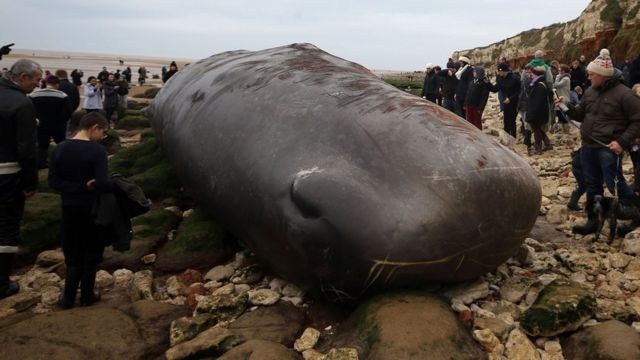 Why are whales washing up on UK beaches?
25 January 2016 Last updated at 17:26 GMT
Five sperm whales have washed up on beaches in Lincolnshire and Norfolk.
They are thought to belong to the same all-male pod as 12 others that were found dead around the Netherlands and Germany last week.