Tunisia travel ban: Where will UK tourists go?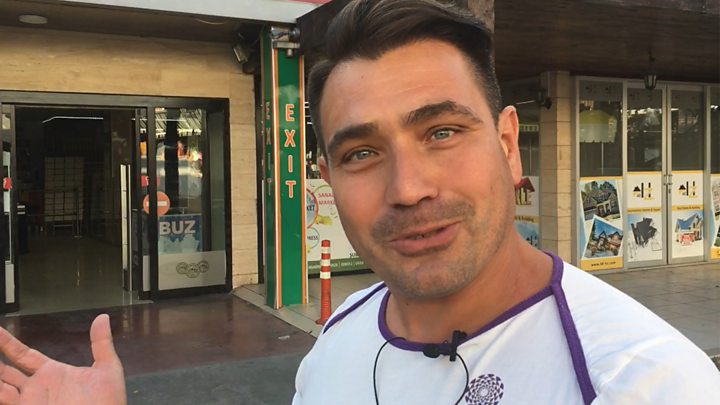 Tourist numbers are dramatically down in countries affected by terrorism and concerns about attacks. With the summer holidays approaching, where will British tourists go instead?
British visitors to Tunisia have plummeted by 90% in the first part of 2016, with Foreign and Commonwealth Office (FCO) warning against travel to the country after last year's terrorist attacks.
Thirty-one British holiday-makers were killed in two attacks - 30 of them when a gunman opened fire on tourists in a beach resort near Sousse in June.
With current FCO advice against travel to some areas of Tunisia and against all but essential travel to the rest, package holiday companies are not selling holidays to Britons.
Travel insurance for the country is not valid at that level of risk and only 10% of hundreds of thousands of annual UK visitors - an estimated 440,000 in 2014 - are expected to go there this year.
UK urged to relax Tunisia travel alert
Why I am still holidaying in Tunisia
Flights to Tunis still operate and other nationalities continue to visit - travel editor of The Independent Simon Calder says the French and Italians in particular - but the impact on the local economy has been huge.
Tunisian ambassador Nabil Ammar told the BBC he had "never seen" the beaches so empty and and the impact was "severely hurting the country's economy".
The threat of terrorism is also deterring tourists from travelling to Egypt.
Regular flights to and from the UK to Sharm el-Sheikh remain suspended after a flight from Sharm el-Sheikh to St Petersburg crashed in North Sinai in October.
The Foreign and Commonwealth Office advises that there is a "high threat from terrorism" in Egypt. It advises against all travel to North Sinai, and all but essential travel to some other regions. But it stresses that more than "900,000 British nationals visit Egypt every year" - not all on holiday, and mostly trouble free.
Figures from GFK, a firm which looks at British foreign package holidays, also show a 32% drop in the number of holidays being booked from the UK to Turkey from April 2015 to 2016 - over 186,000 passengers in total. There is an FCO exclusion zone for travel along the border with Syria.
Some UK tourists are sticking to existing plans.
Nick Wilson, from Newcastle, told BBC Radio 5 Live his holiday in Turkey is quiet, but he made the right call in coming.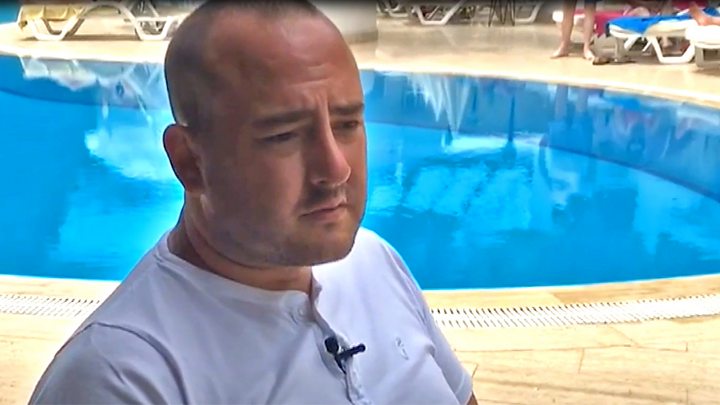 "We decided that other people had been to Turkey recently, I've been to Turkey in the past. We're quite confident that is very safe, so we decided we weren't going to let it ruin our holiday," he said.
"Our holiday was booked, we would lose everything, we thought, 'why not? We'll just go for it', and we've been proved right because it is very safe, very hospitable. Everybody's lovely."
But there is a trend away from these destinations to the western Mediterranean.
GFK's figures show package bookings for mainland Spain and the Canary Islands are both up 33%.
Abta, which represents UK travel agents and tour operators, estimates 1.4m people travelled to Turkey in 2014, against 12m to Spain, 9m to France and 3.3m to the US.
It says two-thirds of those planning a package summer holiday this year have already booked, and already booked in the western Mediterranean.
"Spain will be sold out very shortly," said Abta's Sean Tipton. "Sometimes late deals are there, but not this year for the western Med."
People are also heading to France and Italy on city breaks, Greece for longer holidays, and out of Europe, to the US.
Simon Calder describes Spain and Portugal as the "reserve currency" for tourists. Airlines, he says, have switched flights to Spanish Costas and Mediterranean island airports.
But, he cautions, fares are high, and accommodation is scarce and expensive.
"People could find themselves paying a fortune for a holiday in Spain yet have a less than marvellous time - because of poorer-quality accommodation coming into the market, and crowds on the beach and at the tourist attractions," he said.
Abta's findings that tourists are turning towards older, more traditional destinations come as the Lonely Planet released its top summer 2016 European destinations.
It put Warwickshire, where there have been events to mark the 400th anniversary of William Shakespeare's death and Warwick Castle has restored its 22-tonne catapult, in the top 10.
It is there alongside the Peloponnese, Greece; Aarhus, Denmark; Venice, Italy; and the Dordogne, France.