London attack: The victims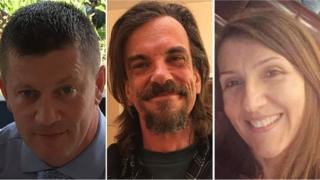 Tributes have been paid to the five people killed by Khalid Masood in the Westminster attack on 22 March.
Mother-of-two Aysha Frade, US tourist Kurt Cochran and retired window cleaner Leslie Rhodes died after Masood drove his car into people on Westminster Bridge.
Romanian tourist Andreea Cristea was knocked into the Thames from the bridge. She died just over two weeks later.
Moments after the bridge attack, PC Keith Palmer, 48, was stabbed to death outside the Houses of Parliament.
People from 11 countries were among the dead and 50 injured.
As of 7 April, six people remained in hospital.
---
Leslie Rhodes
Leslie Rhodes, from Clapham, south London, is thought to have been visiting a nearby hospital when he was hit by the car driven by Masood.
The 75-year-old retired window cleaner was taken to King's College Hospital but died the following day.
The opening of an inquest into his death was told he had died from a head injury.
Neighbour Michael Carney, who had known Mr Rhodes for 40 years, had kept a vigil at his bedside at King's College Hospital.
He said: "My wife and my two girls went up there and were with him until he died, playing him music. He liked Queen and that.
"What harm did he ever do to anyone? He was the nicest man you ever met."
Another neighbour, Philip Williams, said Mr Rhodes, who was unmarried and had no children, was somebody who would "do anything for anybody".
And friend Janine Roebuck told how Mr Rhodes had been "immensely proud" of having cleaned the windows at Chartwell - the Kent home of Sir Winston Churchill - for "many years".
"He was exceptionally fit for a man of his age. I would turn around and he had bounded up the ladder like someone half his age," she said.
---
Aysha Frade
Aysha Frade had been walking across Westminster Bridge to pick up her two young daughters from school when she was killed.
A coroner was told she had suffered head and chest injuries and died at the scene.
The British national, 44, worked in administration at a nearby independent sixth-form, DLD College London.
Principal Rachel Borland described her as "a highly regarded and loved" member of staff, adding: "She will be deeply missed by all of us."
The mother-of-two lived in London with her children and husband, according to Spanish media.
A former neighbour Patricia Scotland described her as "a lovely person, with two lovely, lovely girls. You couldn't ask for better neighbours."
Her father was of Cypriot origin, while her mother was from the Galician town of Betanzos in Spain, where her two sisters run an English school, the Voz de Galicia reported.
Betanzos councillor Andres Hermida said the community in Spain was in "enormous pain" on hearing of her death.
"Aysha spent her summers here and had many friends here since her childhood, so we are all very affected," he said.
---
Kurt Cochran
Kurt Cochran, 54, from the US state of Utah, was in London as part of a holiday celebrating 25 years of marriage to Melissa, who was seriously injured by Masood.
He died at the scene on Westminster Bridge from multiple injuries.
It was the couple's first trip abroad.
They were also visiting Melissa's parents, who work on a Church of Jesus Christ of Latter-day Saints mission, and had been due to return to the US the day after the attack.
Mrs Cochran's family said: "Kurt was a good man and a loving husband to our sister and daughter, Melissa."
Family members told a news conference at New Scotland Yard they had been through a "humbling and difficult experience", but they have "felt the love of so many people".
Melissa's brother, Clint Payne, said: "It's been a tender experience for our family to be together with Melissa here. She is so grateful for the outpouring of love and generosity."
Mr Payne said his sister's health was "improving".
Mr Cochran owned Onion Street Studio, a sound-recording studio in his home state.
His friend, Evan Mullaly, told BBC Breakfast: "He was always happy-go-lucky, very passionate about his work in the music industry.
"The kind of guy who would give you the shirt off his back, a genuinely kind human being. It's a tragedy what happened."
Mrs Cochran's sister, Sara Payne-Mcfarland, wrote on Facebook: "Kurt, you are a HERO, and we will never forget you."
---
Andreea Cristea
Romanian tourist Andreea Cristea fell into the River Thames after being driven at by Masood as she walked across Westminster Bridge with her boyfriend, Andrei Burnaz.
She died in hospital just over two weeks later.
The couple were in London to celebrate Mr Burnaz's birthday and he had been planning to propose to Ms Cristea that day, the UK's Romanian ambassador Dan Mihalache told the BBC.
Her family described her as a "wonderful daughter, sister, partner, dedicated friend and the most unique and life-loving person you can imagine", and said she would always be remembered as their "shining ray of light".
Thames woman's partner planned to propose
Love for Thames woman 'overwhelms' family
---
PC Keith Palmer
PC Keith Palmer was killed as he tried to stop Masood outside the Houses of Parliament.
He was an unarmed member of the parliamentary and diplomatic protection squad, who had served in the Met for 15 years.
PC Palmer died at the scene after being stabbed in the chest. He had been wearing a body armour vest issued as routine to Metropolitan Police officers.
In a statement issued shortly after his death, his family said that they were "shocked and devastated" and he would be remembered as "a wonderful dad and husband".
"A loving son, brother and uncle. A long-time supporter of Charlton FC. Dedicated to his job and proud to be a police officer, brave and courageous. A friend to everyone who knew him.
"He will be deeply missed. We love him so much."
PC Palmer, who had a five-year-old daughter, joined the parliamentary and diplomatic protection command in April last year after serving in the territorial support group, based in Catford but working across London.
He had previously been based in Bromley borough between 2002 and 2009.
"Keith was a genuinely nice person; nobody had a bad word to say about him," said PC James Aitkenhead, who had worked alongside him.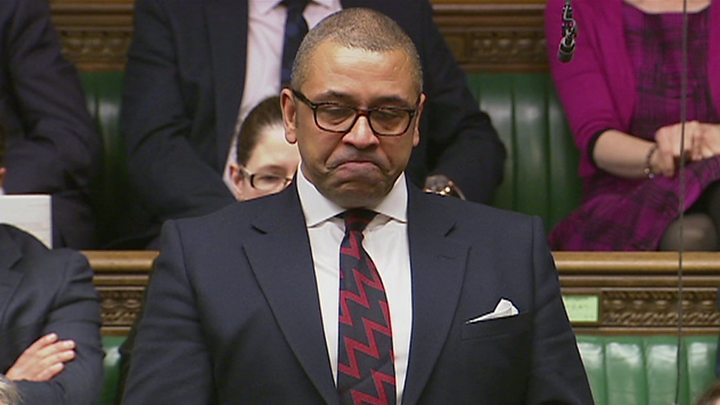 A fundraising appeal from the Metropolitan Police Federation in PC Palmer's memory has raised hundreds of thousands, with the money going to his family.
The Met Police say PC Palmer's funeral will take place at Southwark Cathedral on 10 April.
He will receive a full police service funeral, which will be followed by a private cremation.
---
The injured
Three French schoolchildren on a trip to London from St Joseph's School in Concarneau, Brittany, were also among those hurt on Westminster Bridge.
The parents of the injured students, aged 15 and 16, were flown to London by the French government to be with their children.
The mother of one of them said her son did not remember what had happened.
'Tumbled me over'
Portuguese national Francisco Lopes was left with leg injuries and severe cuts to his hands when he was hit by Masood's car.
The 26-year-old was on his way home from working a shift at a shop in St Thomas' Hospital and said he could do little but put his arms out to defend himself, before the car "tumbled me over".
He said: "The adrenaline just started to take over me, I didn't want to die so I was just like, 'yeah, I'm going to be okay'."
'Unify through love'
Four politics students from Edge Hill University in Ormskirk, Lancashire, were on a visit to Parliament when they were injured.
Owen Lambert, 18, and Travis Frain, 19, were among those struck by Masood's car.
Speaking later to BBC Panorama, Mr Lambert suggested the victims should unify through "love and compassion, rather then through our hatred and anger about what happened".
Mr Frain was among the victims visited by the Prince of Wales as he recovered in King's College Hospital.
One of two police officers treated in hospital has been named as PC Kristofer Aves.
He had been returning from a ceremony where he had received a commendation for his exceptional work during a demonstration in 2016.
Also among those injured were other British and Irish citizens, two Greeks, one German, a Polish man, an Italian woman, a Chinese tourist and four South Koreans.