News Daily: Mexico quake and sixth Tube attack arrest
Hello. Here's your morning briefing:
Race to find Mexico earthquake survivors
So far 230 people are known to have died in the earthquake that struck Mexico. But the search for survivors among the rubble of dozens of destroyed buildings continues. At Enrique Rébsamen primary school in Mexico City, where at least five adults and 21 children died, one 13-year-old girl is believed to be sheltering under a table. One mother, waiting for news of her seven-year-old daughter, said: "No-one can possibly imagine the pain I'm in right now."
A steady rain fell over Mexico City overnight, slowing search operations, but hundreds of members of the army and navy joined with volunteers to keep looking. "It is important for people to be part of this group effort," said President Peña Nieto, as he appealed for more help.
Parsons Green bomb: Sixth arrest
A 17-year-old boy has been arrested in connection with last Friday's terror attack on a Tube train in west London. He was detained in Thornton Heath, south London. This takes the number of arrests in the investigation to six. A homemade bomb placed on a rush-hour District Line train partially exploded at Parsons Green, injuring 30 people.
Get news from the BBC in your inbox, each weekday morning
Could dangerous cycling become an offence?
A review will look at whether there needs to be a specific law against dangerous cycling. The government said a "series of high-profile incidents" had involved cyclists and that, in 2015, two pedestrians had been killed and 96 seriously injured after being hit by a bicycle. When Charlie Alliston, who knocked over and killed Kim Briggs while riding a fixed-gear bike with no front brake in east London, was convicted last week, it was under legislation brought in during the Victorian era. This was used because the Road Traffic Act of 1988 does not cover non-mechanically propelled vehicles.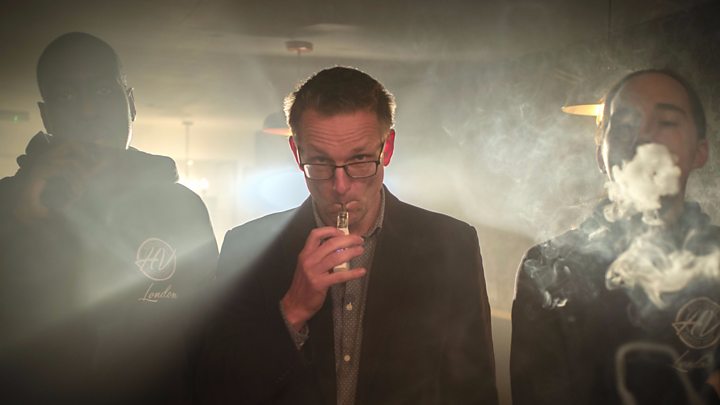 Why do US police shoot people carrying knives?
By Joel Gunter, BBC News, Washington DC
A series of highly publicised police shootings have drawn national attention to so-called officer-involved shootings, but the vast majority of police officers in the US still have little or no training in how to recognise and engage with a suspect suffering from a mental health crisis, or de-escalate a threat from a knife without resorting to a gun.
What the papers say
Speeches by Theresa May - to the United Nations on Wednesday and on Brexit this Friday - dominate several front pages. The Guardian focuses on the prime minister warning the US that its decision to leave the Paris climate accord poses a "threat", while the Times reports on her demands for the UN to reform. Meanwhile, in the Daily Express, it's predicted that she will use her speech in Florence on Friday to "lay down the law" on Brexit talks, signalling a closer personal involvement. And the Daily Mail leads on a report by the watchdog Care Quality Commission that reveals inspectors are called to deal with four complaints per day at elderly care homes.
Daily digest
Russia investigation Special counsel Robert Mueller seeks Trump presidency records
End-of-life decision Court ruling not needed to withdraw care for patients in permanent vegetative state, judge says
Brexit plans May to brief cabinet on key speech in Florence
'Sexist language' Canadian MP apologises for "climate Barbie" comments
If you watch one thing today
If you listen to one thing today
What have dots ever done for us?
If you read one thing today
Today's lookahead
08:00 The 90-strong UK team of wounded, injured and sick military personnel and veterans leaves Heathrow for the 2017 Invictus Games in Toronto, Canada.
10:30 The inquest for Moors Murderer Ian Brady, who died in May, is due to be held at Bootle Town Hall, Merseyside.
On this day
1955 The Admiralty announces the UK has annexed Rockall, an uninhabited rocky islet 300 miles (483km) west of Scotland, to stop the Soviet Union spying on missile tests.
From elsewhere
What happens in your brain when you watch a live performance? (Washington Post)
How air-conditioning changed the world (The Atlantic)
Is this the world's most hellish race? (Esquire)