Former school house master 'abused pupil in lay-by'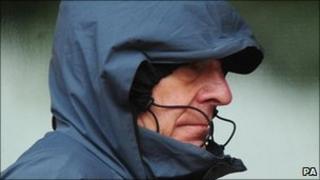 A former County Durham school house master took a pupil on trips out and forced him to commit sex acts in a lay-by, a court has heard.
Rod Ryall, 68, is on trial at Teesside Crown Court accused of 10 counts of indecent assault on three victims during the 1960s and 1970s.
The man, now in his 50s, said he had been "reluctant" but that Mr Ryall had "persuaded" him.
Mr Ryall, of Wheatley Drive, Mirfield, West Yorkshire, denies the charges.
The former pupil told the jury he was taken from Newton Aycliffe Approved School, where he had been sent after being convicted of housebreaking, to a nearby youth club in Darlington.
On the way back, Mr Ryall who is also a former director of social services and a scout leader, parked in a country lane and forced the teenager to perform sex acts on him, the hearing heard.
On other occasions he took the young man to afternoon tea and to a folk night.
Dishonesty convictions
He said: "I was reluctant to do it. I didn't like it.
"I don't remember his exact words but he persuaded me."
Tania Griffiths QC, defending, said what he now alleged Mr Ryall had done differed from what he told police in 2000, and claimed he was lying and trying to get compensation.
The former pupil has 50 convictions for dishonesty, the hearing heard.
His allegations in 2000 did not result in prosecution, but police contacted him last year after another Aycliffe pupil made a complaint.
The court has heard that in 1988 Mr Ryall pleaded guilty to a string of sexual offences on boys aged 14 to 17.
Adrian Dent, prosecuting, said the victims of the offences Mr Ryall admitted in 1988 had no link with his work.
The trial continues.