Peterlee school revamp escapes spending cuts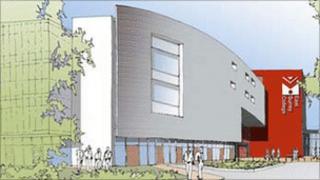 Work is due to start on a £16m project to refurbish a County Durham secondary school and build a sixth form college.
The plans for Peterlee's St Bede's Roman Catholic School and the purpose-built Byron Sixth Form College were among those to survive spending cuts.
The main school revamp will see remodelled classrooms for the site's 750 pupils and a three-storey college.
Durham County Council said work was due to start later this month and is due for completion in April 2013.
Claire Vasey, the Labour-led council's portfolio holder for children and young people's services, said: "We are thrilled this project is going ahead. The development will bring much needed investment into the county.
"It's vital our children have classrooms and facilities which inspire and bring out the best in them. Great buildings encourage children's creativity and give them the best start."
Education secretary Michael Gove axed several school rebuilding projects as part of the coalition government's plan to reduce the public sector deficit.