HQ chosen for South Downs National Park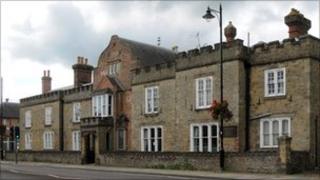 A headquarters in West Sussex has been chosen for the new South Downs National Park Authority (SDNPA) following a consultation.
The authority is looking at buying Capron House in Midhurst, which used to be known as Midhurst Grammar School.
The new park authority began work on 1 April, to prepare to take on full statutory powers and functions from April next year.
Capron House was chosen from a shortlist of 15 possible bases.
Public transport concerns
The SDNPA has agreed to enter into negotiations over the purchase, subject to planning permission.
Chairwoman of the SDNPA, Margaret Paren, said the majority of people who took part in the consultation wanted the headquarters to be within the park boundaries, show excellent environmental practice, and be easily accessible by public transport.
More than half wanted it to be a market town and to reflect the character of the park in its design.
Ms Paren added: "The public transport connections at Midhurst were identified by the authority as a concern and we will be discussing this issue with bus companies and others to find a long term solution."
As well as the headquarters, the park will have four area bases across Hampshire, East Sussex and West Sussex.
About 60 to 70 staff members will move into Capron House by the end of 2012.
Capron House has a history dating back more than 300 years. When it was Midhurst Grammar School, pupils included the author HG Wells.
The South Downs was granted national park status in March 2009, almost 60 years to the day since it was recommended. It stretches from Winchester in Hampshire to Eastbourne in East Sussex.