Newcastle man jailed for killing armoured vest friend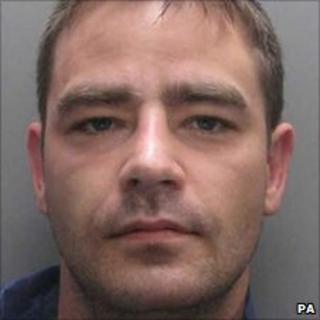 A man who stabbed a friend to death through an armoured vest during a "foolhardy" ritual has been jailed.
David Baxter, 31, pleaded guilty to the manslaughter of Christopher Baker, 18, and was jailed for two and a half years, at Newcastle Crown Court.
Baxter, of Newcastle, stabbed Mr Baker, of Seaham, County Durham, with a combat knife after encouraging his friend to attack him with a sword.
Mr Baker bled to death despite Baxter's attempts to save him.
Baxter had taken part in similar rituals many times before.
The killing happened at weapons collector Baxter's former address, in Princess Road, Seaham, in the early hours of 17 April, after both men had been drinking.
'Foolish and reckless'
Baxter suggested they wear protective clothing and take turns to attack each other.
He put on a police issue, stab-proof vest and asked Mr Baker to attack him with a sword.
He then fitted his friend with a camouflage jacket built from 16 layers of reinforced synthetic fibre.
It had pockets on the chest to hold two bulletproof armoured plates, the hearing heard.
But the plates were not in the jacket when Baxter stabbed Mr Baker with the 6in blade.
Baxter told police: "I pointed him once and he took the force.
"He was laughing and he said, 'It's gone through, Davy'."
Prosecutor Mark Giuliani said tests showed the jacket had been used in the ritual many times.
Paul Sloan QC defending, said Baxter always allowed his friends to attack him first during the "foolhardy ritual".
He said: "He has always blamed himself and has always acknowledged he was responsible for the death that occurred."
Judge David Hodson said: "This was a tragic death for all concerned.
"It was foolish and reckless to a criminal degree but it was not intended in malice but by recklessness, bravado, and sheer stupidity."