Edale rescuers record busiest year in 2010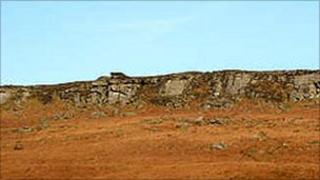 A Peak District mountain rescue team has had its busiest year on record after volunteers were called out more than 100 times.
The Edale team confirmed its volunteers had been called out 140 times in 2010, beating the previous record of 113 incidents in 2005.
Incidents have included the rescue of lost or injured walkers or mountain bikers and searches for missing people.
They have taken more than 2,000 "person hours" to complete, a spokesman said.
A spokesman previously said: "The year has been a busy one from the off, beginning with the severe winter conditions in January and February."
He added: "None of this could have been done without the continued dedication of team members, their families, employers and every supporter of the team, all of whom contribute a great deal, albeit in different ways, to the successful running of EMRT (Edale Mountain Rescue Team)."