Patient left with two dead bodies at Darent Valley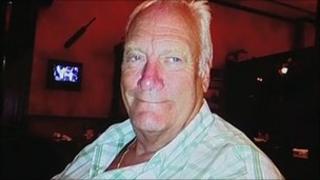 A Kent hospital has apologised after a 71-year-old man was left on a ward all day alongside two dead bodies.
Debbie Pope said her father, Fred Corbett, who was admitted to Dartford's Darent Valley Hospital in December, was distressed by the incident.
"It was a very traumatic day for everybody," she said. "I sat there that entire day in that little room with my sick dad and two dead bodies."
The hospital said it apologised to all the families concerned.
Mr Corbett is still being treated, but Mrs Pope said she and her sister no longer wanted to leave him alone on Beech Ward.
Director of nursing, Jenny Kay, said the hospital always tried to give families time to say their goodbyes.
"Unfortunately, particularly in one situation this was a prolonged time and we weren't able to move the patient into a side room.
"It wasn't something that anybody feels was a particularly comfortable thing to happen."
Darent Valley hired extra staff to cope with an influx of patients after neighbouring hospital, Queen Mary's at Sidcup, south London, shut its A&E and maternity departments for the winter.
Asked whether the closure had put Darent was under particular pressure, Ms Kay said: "All hospitals are having a very busy winter.
"There has been a lot of flu, there have been a lot of illness elderly people with chest infections.
"That's not unique to Darent Valley Hospital."