Petition urges rethink over new Dungeness power plant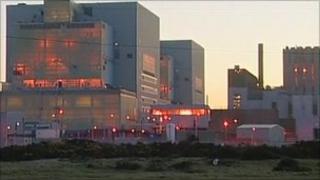 A petition asking for Dungeness to be considered as a future site for generating nuclear power has been delivered to 10 Downing Street.
The previous government dismissed it as one of 10 new nuclear power stations in 2009, on environmental grounds.
The petition was handed in by the local Conservative MP for Folkestone and Hythe, Damian Collins.
He said thousands of jobs in Kent and East Sussex were dependent on a new power plant.
On Saturday, more than 200 campaigners attended a meeting in New Romney in support of a new plant.
The meeting was also attended by officials from the Department of Energy and Climate Change.
There are two nuclear power stations at Dungeness, the first started generating in 1965 and the second in 1983.
Dungeness A, the older power station, was taken out of operation on 31 December 2006.