Man charged over Thimblemill cemetery damage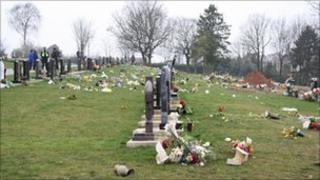 A man has been accused of causing up to £100,000 worth of damage in a "wrecking spree" at a Black Country cemetery.
More than 40 headstones were smashed at Thimblemill Cemetery in Thimblemill Road, Smethwick, between Wednesday night and Thursday morning.
A man aged 40, living in the Reading area of Berkshire, has been charged with causing criminal damage.
He was remanded in custody on Saturday and is due before Warley magistrates in the West Midlands on Monday.