Devon policeman denies rape and misconduct offences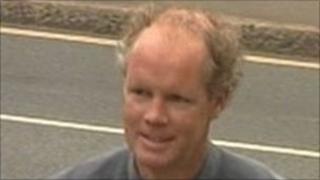 A former Devon police officer raped a woman in an alleyway, a court has been told.
Pc Nick Stone, 40, of Pitminster, Taunton, was serving with Devon & Cornwall Police at the time of the alleged offence in 2001.
Pc Stone, who now serves with Avon and Somerset Police, denies rape and three misconduct offences.
Exeter Crown Court was told the woman was attacked as she walked home after night out.
Pc Stone rode up to her on a motorcycle and told her he wanted to speak to her off the street.
"The next minute he grabbed my breast and I fell back, almost like I lost balance," she said.
"I could not speak."
She said that after the attack "he shouted to go straight home and not to tell anyone".
Mr Mather-Lees, prosecuting, said Pc Stone had abused his trusted position as a police officer in the community.
The trial continues.