Lancashire motorcycle crash victim was 'caring' man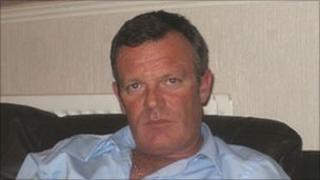 The family of a motorcyclist from Lancashire who died in a collision with a car in Cumbria have paid tribute to a "caring man".
John Tweddell died when his motorbike and a Landrover Discovery were in collision on the A683 between Sedbergh and Middleton on Sunday.
The family of the 45-year-old of Sefton Road, Morcambe has said that he will be sadly missed.
Tributes were paid to a loving husband, son and big brother.
His wife, Jane Tweddell, said on behalf of the family: "John was a caring man with a dry wit, enigmatic smile and brilliant blue eyes, who tragically lost his life enjoying one of his passions.
"He was a loving husband, dearest son to his parents Janice and Jeff and the perfect big brother to his sisters Karen and Emma.
"He will be sadly missed by his family and all who knew him, our lives are a little dimmer with his loss."