Devon woman 'raped by Pc in alley'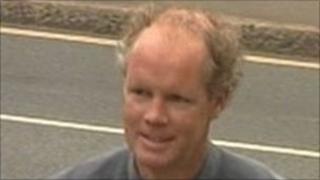 A Devon woman has told a court how a police officer forced her to have sex with him.
Pc Nick Stone, of Pitminster, Taunton, who is accused of attacking the woman in 2001, denies rape and three misconduct offences.
At Exeter Crown Court the woman denied that she instigated sex with the officer and said he grabbed her and raped her in an alleyway.
Lawyers for Mr Stone claim the sex was consensual. The case continues.
Jurors were told she had been walking home on her own from a night out when Pc Stone went up to her.
Edward Burgess, defending, asked her in the court on Tuesday: "You were being open and demonstrative, expressing affection for him, touching him.
"You put your arm around him and made it clear you wanted to be with him in a physical sense.
"You wanted to have sexual intercourse with him. You instigated it. He co-operated but it was you who made the running?"
She said: "That is not correct. It is not true. He said he had to go up the side of the building in case he was seen.
"He said he wanted to talk to me then he grabbed my breast and my leg.
"It was not consensual."
Pc Stone has served with Avon and Somerset Police since 2001, the court heard earlier.