Murder charges after man found dead in car in Chester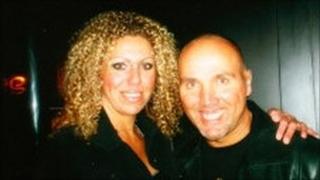 Two people have been charged with murder after the body of a man was found in a car outside a police station in Chester.
Thomas Ithell, known as Martin, 49, was found dead in Blacon Avenue in the early hours of Saturday.
A post-mortem investigation found he had been shot and stabbed.
A 22-year-old man from Frodsham and a 19-year-old woman from Little Sutton, Ellesmere Port, are both due to appear before Chester magistrates on Tuesday.