Further rail delays for London Midland passengers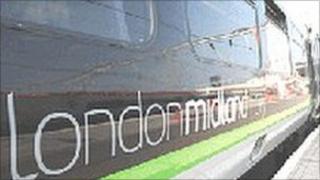 London Midland rail passengers are again being warned they face delays and cancellations due to driver action.
The Birmingham-based rail company said only three of its routes would be in operation on Sunday and passengers are warned only to travel if necessary.
Employees are refusing to work overtime, which has led to a shortage of drivers.
The service operates throughout the Midlands connecting to London and to the North West.
The disagreement is over an agreement relating to overtime not being renewed by drivers' union Aslef.
Aslef has said there are issues which still need to be sorted out.
The routes in operation on Sunday are Milton Keynes to London Euston, Blake Street to Redditch (via Birmingham) and Stourbridge Town to Stourbridge Junction.