Surrey Police appeal over suspect 'hiding in Epsom'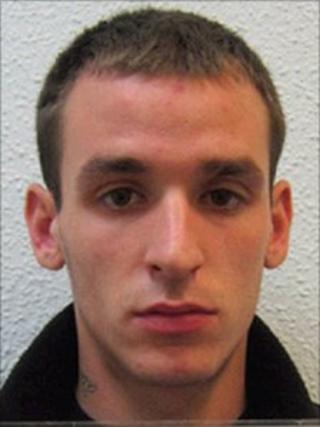 A suspected robber thought to be hiding with people he knows in Surrey is being sought by the police.
Surrey Police have issued a picture of Luke Young, 21, of Gatley Avenue, Epsom, who is wanted in connection with assault, robbery and burglary offences.
Det Sgt Glenn Parker said unemployed Mr Young was familiar with the Epsom area and officers had searched for him but he had not been found.
He said Mr Young was also wanted by police forces in Sussex and London.
"We are keen to trace Luke Young and will leave no stone unturned to locate him.
"Luke is very familiar with the Epsom area.
"Despite a number of officers searching for him we believe he is hiding away with associates locally.
"I would appeal to anyone who is putting Luke up, or who has seen him recently, to contact Crimestoppers anonymously."
Det Sgt Parker said information from the community could be crucial to the case.
He said Mr Young was also wanted by Sussex Police on suspicion of burglary and by the Metropolitan Police for failing to appear before magistrates in Kingston.