Public money to cut water bills in South West England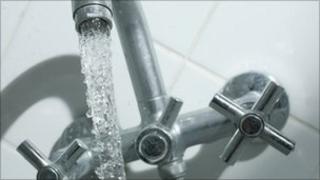 Public money is to be used to reduce unusually high water bills in South West England, the Chancellor of the Exchequer, George Osborne, has said.
In his Budget speech, Mr Osborne said the region's bills were "unusually high" and money would be set aside to help bring them down.
South West Water (SWW) bills are to increase on average by 5.1% next month, from about £487 per household to £517.
SWW customers have some of the highest bills in Britain.
Industry regulator Ofwat announced last month that SWW could put bills up. Some will see charges rise by up to 8.1%.
SWW customers - who live across Cornwall, Devon and parts of Dorset and Somerset- pay for the upkeep of 30% of England's coastline, even though they make up only 3% of the population.
The company said it needed money to improve its facilities and infrastructure.
During a special debate led by Torbay MP Liberal Democrat Adrian Sanders in the House of Commons earlier this month, he said many customers were "facing a bill of more than £1,000".
SWW said it "welcomed the Prime Minister and Chancellor's commitment to address the unfairness of water charges".
It added: "We await more details on how much support will be allocated and when it will be available. We will continue to work closely with the government to examine the practicality of options to help customers."