Jail term for country house antiques burglar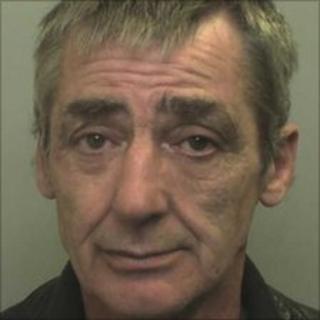 A burglar who targeted country houses has been jailed for nine years.
Graham Harkin had earlier pleaded guilty to the theft of Sevres porcelain valued at more than £1m from Firle Place, near Lewes, Sussex in 2009.
The 58-year-old, from Chestnut Walk, Wakefield, West Yorkshire, also tried to claim a £25,000 reward for returning a 300-year-old Thomas Tompion clock.
It had been stolen from Levens Hall, near Kendal in Cumbria, in 2009 and was valued at £200,000.
He was arrested at an exchange at a service station on the M62. He thought he was dealing with an agent of the real owner, but it turned out to be a Cumbria police officer.
Carlisle Crown Court heard that he was a National Trust member and would visit country houses to look for weaknesses in security.
His mobile phone, which he used in claiming the reward for the clock, was traced to Firle Place at the time of the break-in, and to the time of another break-in at Longnor Hall, Shropshire.
He also used the pseudonym Graham Parkin and his real postcode when he signed in during a visit to Longnor Hall, to "case the joint", the prosecution said.
'Delicate items'
Harkin admitted two counts of burglary in relation to the Sussex and Shropshire break-ins, and one count of handling the clock.
Gary Swindell, 58, of Cunliff Road, Bradford, West Yorkshire, was also jailed for three years for handling porcelain stolen from Longnor Hall.
Referring to the theft of Sevres porcelain, Judge Peter Hughes said: "Over £1m worth of delicate items passed down through succeeding generations is now totally unaccounted for - a collection which is unlikely ever to be put back together again."
After the sentencing, Senior Crown Prosecutor Peter Kelly, from CPS Cumbria, said: "Antique thefts such as these often result in items of significant historical interest being lost to public view forever.
"His convictions and sentence send a clear message that police and prosecutors will take these offences seriously."