Devon and Cornwall 'have fewest front line police'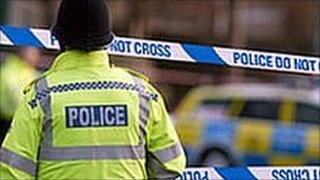 Devon and Cornwall Police have the lowest proportion of officers on front-line duty in England and Wales, a new report says.
Her Majesty's Inspectorate of Constabulary said about 9% of officers and police community support officers were ready to respond to emergencies.
But Chief Constable Stephen Otter has written to the Inspectorate disputing the findings.
The force has about 3,500 officers and 350 PCSOs.
According to the Inspectorate, the national average for forces was 12%.
The report has been published in the wake of announcements from every force nationally about the level of cuts to their budgets, with Devon and Cornwall revealing in February that it aims to save about £47m over four years.
The move could see 700 officer and 500 civilian support posts lost.
The 20% reduction in officers' posts from about 3,500 to 2,800 would see staffing levels cut back to those of 2004.
The Inspectorate's report, called Demanding Times, is the first such examination of front-line and so-called visible policing it has carried out.
'Misleading' claim
It was designed to help forces compare their performance and increase the number of officers on the beat.
The Inspectorate said the survey aimed to show the visibility of officers because it was a key concern for the public and important in maintaining the public's confidence in the police.
It said that of 43 police forces in England and Wales, 61% of their staff were deemed to be front line.
Devon and Cornwall Police said the figure of 9% followed three inspections, one of which took place on 11 December 2010 when officers were policing student protests and a football match.
Mr Otter said it was "misleading" to claim the inspection had been about visibility.
Deputy Chief Constable Shaun Sawyer said: "We measure visibility by talking to local people not far-off national assessments."
He said their figures showed the public's perception of the visibility of officers had risen from 11% to 37%.
"We measure the quality of what we do, not just the quantity," he said.
He added that according to the British Crime Survey the force was "third out of 43 forces in the country when communities are asked if their police do a good or excellent job".
Drusilla Sharpling, Her Majesty's Inspector for the Western Region, which covers Devon & Cornwall, stressed it had been a "snapshot" approach aimed at giving an indication of what front line services meant and how resources were deployed in the context of the budget cuts.