Extra money for cancer drugs in the East Midlands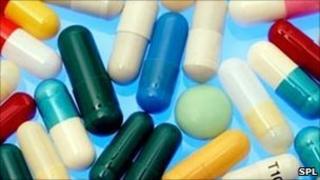 The East Midlands is to get nearly £12m of additional government money to help cancer patients.
NHS East Midlands will receive £11.6m to give cancer patients in the region greater access to drugs recommended by their doctors.
The money is a share of the government's £200m Cancer Drugs Fund.
The fund is designed to improve access to drugs not routinely available and allows doctors to decide how the money is spent locally.