Coxhoe car death mother jailed for five years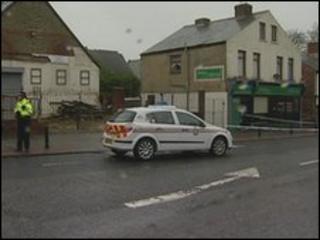 A woman who admitted killing a man by running over him in a County Durham car park has been jailed for five years.
Shaun Dalby, 28, died when he was hit by a Fiat Punto in the Co-op car park in Coxhoe in February 2010.
Naomi Myers, 22, was originally charged with murder, but a guilty plea to manslaughter was accepted at Newcastle Crown Court in February.
The court heard that Mr Dalby died after falling over and being run over after a dispute with Myers.
Prosecutor Mark Giuliani said experts had concluded Myers, of Park Avenue, Coxhoe, had applied the brakes before she hit Mr Dalby and that she had been travelling at a speed of greater than 12mph.