London Midland overtime row sees trains cancelled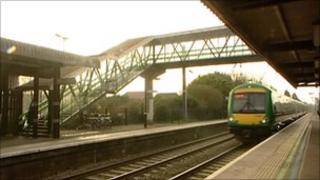 London Midland train services are subject to further disruption on Sunday as an overtime dispute with drivers continues.
Passengers have been warned of delays as the operator is running a reduced service across its network.
The disruption is part of an ongoing workers' pay and conditions dispute.
Sunday Services have been disrupted by the dispute since 29 January and weekday services were also disrupted on 11, 17 and 29 March.
London Midland operates services through London, Hertfordshire, Buckinghamshire, Bedfordshire, Northamptonshire, Warwickshire, Staffordshire, Herefordshire, Worcestershire, the West Midlands, Shropshire, Cheshire and Merseyside.