Why was immigration speech delivered in Romsey?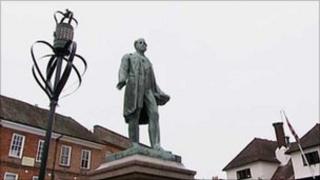 The Prime Minister chose the Hampshire town of Romsey as the venue for a major speech on immigration on 14 April.
He outlined tighter controls on people coming from abroad to marry, to study and to work.
But none of that is likely to affect Romsey - which is one of the least ethnically diverse places in the country.
So why did David Cameron choose to go there?
Here's my report: