Missing Jesse Richard's murder accused remanded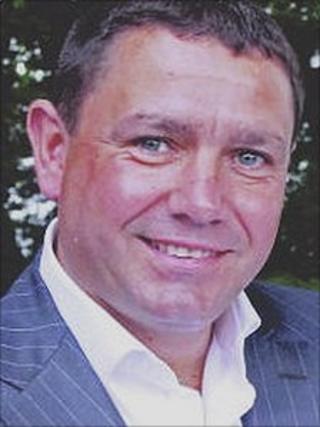 A fifth man has been charged over the murder of a father from Surrey who police believe was abducted following a business trip to Worcestershire.
Jesse Richards, a scrap metal dealer, had an appointment in Cleeve Prior, Worcestershire, on 31 July 2009.
Police found his van the next day in Bedworth, Warwickshire, but his body has not been recovered.
James Doe, 37, from Waltham Abbey, Essex, appeared before Birmingham magistrates earlier accused of murder.
He was arrested in the Southport area of Merseyside on Thursday and is also accused of two counts of robbery, two counts of possession of a firearm, one count of blackmail.
Mr Doe was remanded in custody and is next due to appear before Birmingham Crown Court on Wednesday.
Four other men have previously been charged with murdering Mr Richards, who was a 41-year-old, married, father-of-three, when he went missing.
Joseph Doe, 36, of Southminster, Essex, and David Butler, 25, of Colnbrook, Slough in Berkshire were charged with murder on 31 January 2011.
Two men from Coventry, 49 and 27, were charged in February 2011.
A further two men have been charged with perverting the course of justice in connection with the same incident.