Ambulance bosses give royal wedding alcohol warning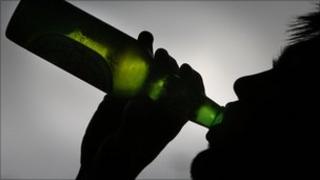 Ambulance bosses are urging people celebrating the royal wedding and the four-day bank holiday weekend to drink sensibly.
East Midlands Ambulance Service (Emas) is worried any excessive drunkenness or alcohol-fuelled injuries will divert crews from serious cases.
"All too often our ambulance crews have to deal with people who've had too much to drink", an Emas spokesman said.
People have also been reminded to only call 999 in genuine emergencies.
An Emas spokesman said: "A lot of people will be celebrating this weekend and some may over-indulge.
"This poses a risk to the wider public because while we are dealing with an alcohol-related incident, we can be delayed getting to someone suffering from a medical illness such as a heart attack or stroke.
"Sadly, heavy drinking can also lead to incidents of domestic violence and a rise in assaults, including those against ambulance staff who are trying to help."