Animal charity searches for home in Kent or Sussex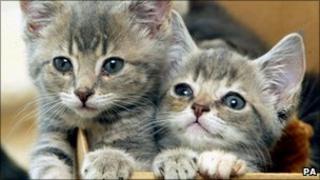 An animal welfare charity setting up a new South East base has said it will focus its search on Kent or Sussex.
The Blue Cross is closing its base in Northiam, East Sussex, but now plans to set up its first veterinary clinic in the region.
The charity offers subsidised services at clinics in other parts of the UK for people who cannot afford a private vet.
It said many people had struggled during the recession and the new centre would be "a real lifeline".
Regional manager Rob Skinner said: "Since the decision last year to relocate our Northiam centre, we have been doing lots of research to identify a location in a densely-populated area where there is a strong demand for our services, where we can make a real difference."
The Northiam centre will remain open for cats and dogs until the new site is ready, but facilities for horses will close on 30 June.